New payment options:
ALIGNING CONSUMER AND MERCHANT PAYMENT PREFERENCES
A PYMNTS and Nuvei collaboration
Explore consumers' readiness to try new payment methods, such as online bank transfers, for making payments. We conducted a census-balanced survey of 2,466 U.S. consumers from May 25 to May 30 to measure consumers' experience with and expectations from online bank transfers and other payment methods.
Download our report to learn:
US consumers' familiarity with and interest in new payment methods
US consumers' interest in online bank transfers

US consumers' concerns around using online bank transfers and how to overcome them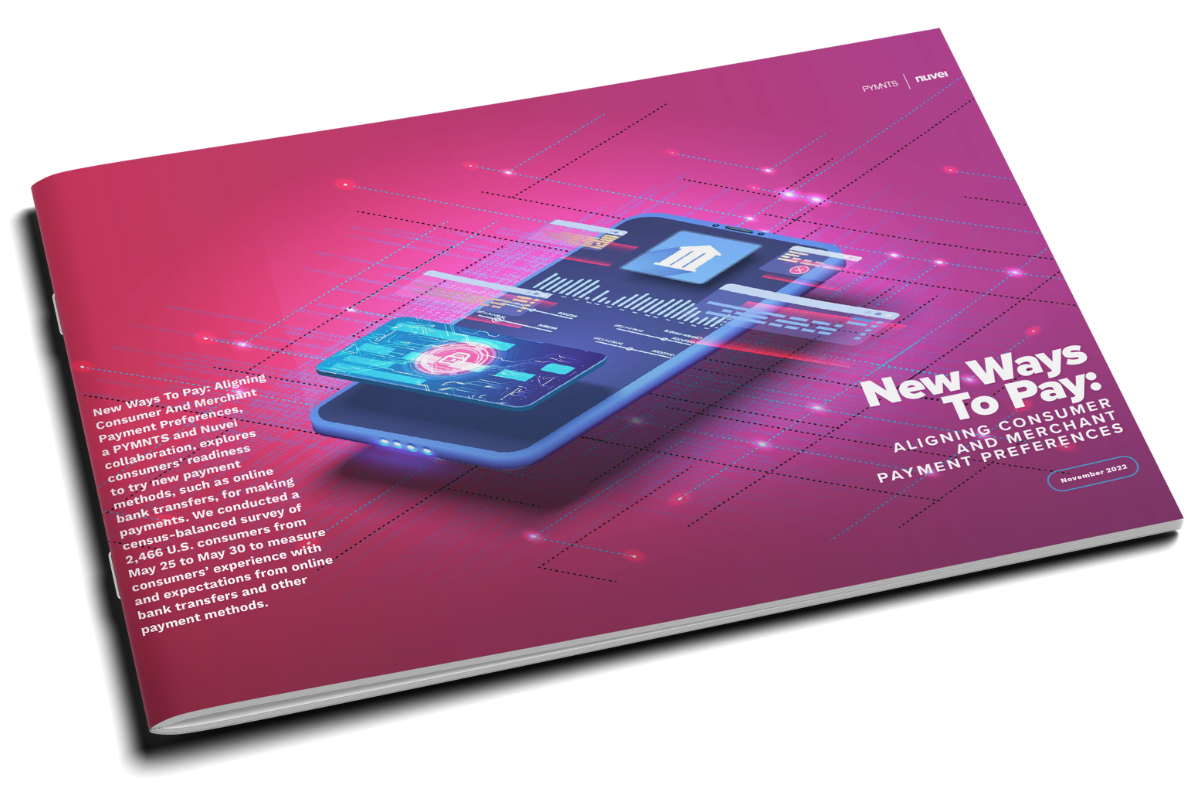 Though the checkout process signifies success for merchants, locking in critical revenues that keep a business healthy and secure, it also contains a covert foe that quietly harms balance sheets everywhere.
The processing fees that eat into merchants' sales, which may seem harmless at just 2% to 3% of each credit or debit card transaction, totaled $138 billion in 2021, a sum that has more than doubled over the past decade.
The ultimate answer may come from new developments in payments technology, namely online bank transfers. This emerging technology is largely untapped in the US for shopping but has inbuilt familiarity via the popular feature of automatic bill pay. The path to broad retail acceptance of online bank transfers will depend upon consumers' willingness to experiment with new payment methods. Our research shows the willingness is already there.
Dig into the playbook to get the data and details!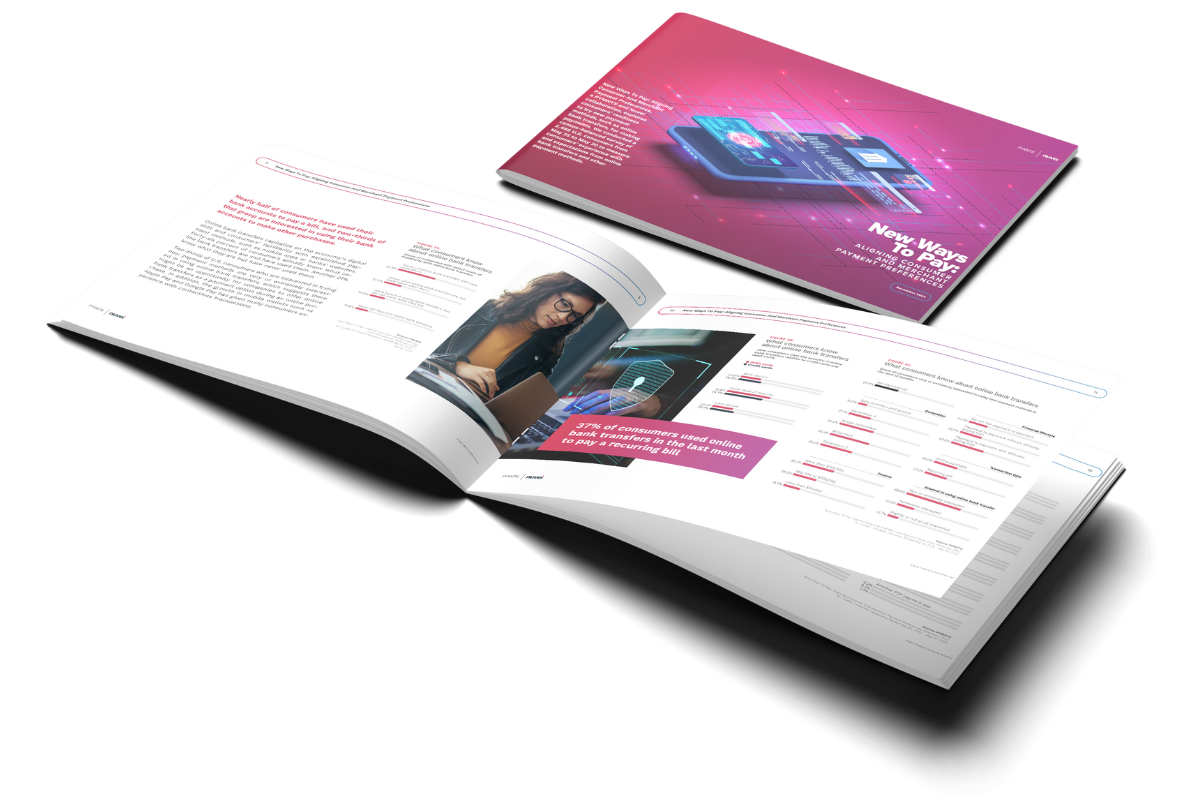 Trusted by more than 50,000 companies worldwide